A growing number of women are giving "girls' night out" a whole new meaning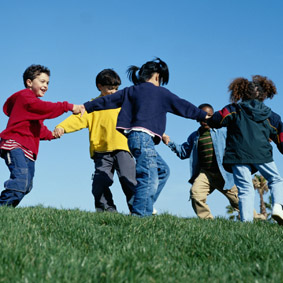 Want a hands-on opportunity to collaborate with other donors and leverage your philanthropy? Try a Giving Circle.
Why Should You Start a Giving Circle?
Giving Circles: Grassroots Giving with Impact
A giving circle often begins with an individual who brings together a small informal group of like-minded individuals whose members share a desire to give back to their community.
The advantages of forming a Giving Circle include:
Pooled dollars invested towards a key issue can have a far greater impact than smaller, individual gifts
Collective "know-how" of a group adds value and impact to volunteerism and charitable investments
Creating partnerships with a smaller number of charities creates a deeper level of involvement to better gauge your return on
investment
Participating in a Giving Circle can be fulfilling and fun
Leverage the impact of their charitable contribution with expertise and volunteerism
Connect meaningfully with the communities and causes they care about
Participate in a social network of people who share similar interests and values
Learn more about philanthropy as a vehicle for social change
"Never doubt that a small group of thoughtful, committed citizens can change the world. Indeed, it's the only thing that ever has."
– Margaret Mead
Simply: A Giving Circle is a group of donors who place their charitable dollars into a pooled fund and decide as a group which nonprofits to support. Many Giving Circles encourage donors to also volunteer their time and expertise to enhance work of the nonprofits supported.
Giving Circles vary in structure, size and charitable focus. They can be very informal, nothing more than a group of friends pooling their donations in a designated bank account and meeting in each other's homes to discuss community issues and to decide where their donation can do the most good. Or Giving Circles can have hundreds of members, a governing board and may use their local community foundation to manage the financial aspects. Giving Circles can focus on a specific issue or be organized around a specific nonprofit organization.