Project Calendar for 2019-2020 from
The Child Rescue Foundation Inc
www.cr-foundation.org
303-628-0477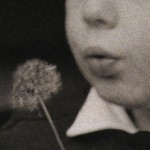 Contact person:
Joanne Kappel
e mail best way to communicate- childrescue97984@aol.com
Project                        Starts Ends                      Items Collected

Pencil Box Project

May/Aug12

School supplies +

backpacks

Teddy bear Project

September/ Nov 16 Annual

10,000 plush animals

collected and delivered

Easter /Passover

February/ End March 18

Baskets, grass, candy, plush

animals books and more

Make A Difference Day

project

4th Saturday in October

ONE DAY EVENT

Diapers, plush animals,

blankets

ON HOLD

Holiday Gift Giving Project

Sept/Dec 16 final delivery

650 children are adopted by

corporate donors to support

the lists given by Denver Kids and DDHS
Project Description:ON HOLD for 2018
Make A Difference Day project: 4th weekend in October
Project Description: December Project
Need to begin planning in September
September 30- need the list for children to give to corporate sponsors for this holiday event
Page1
Project Description: February Project- Easter Baskets
Need to begin planning in February/ends March 18
CRF has supported DDHS for over 8 years with baskets, candy, plush animals for the holiday Easter baskets. A current list is needed for us to begin collecting these supplies.
Project Description: Teddy Bear Project-December Project- starts in September- ends Nov16
Need to begin planning in September
This annual event has provided over 166,000 plush animals for the holidays. Girls Scouts, corporations, schools andmore participate and it has been a tradition to have them greeted and acknowledged for their hard efforts.
Project Description: May Project- Pencil Box Project
Need to begin planning in May/ends August 12
CRF has supported Denver Kids for over 8 years with ongoing school supplies. We need to find out the number of children
if you have them for our corporate supporters to begin packing and collecting.
Often these donors have provided fully packed backpacks for kids.
From Victim to Victor
Sign up today and become part of a year round effort of giving
In a continuing effort to reach out to children and families in crisis, we have been working with several upscale hotels and faith communities, and are working towards establishing a 12 month round "clearinghouse" of goods to be distributed to needy agencies working with homeless children, families in crisis and children impacted by violence.
Current agencies in need:
Denver Public School System
CHANCE
Arapahoe Health and Human Services Department
Denver Health and Human Services
Denver Kids
Needs:Clothing/Food/Backpacks and back to school items/Formula/Diapers/Workbooks for children and more.
Outreach Service program
From Victim to Victor
Program Calendar for Corporations, Faith Communities and Community Groups seeking a more personal avenue for outreach to children in crisis:
(Each drive would last 3-4 weeks long at a maximum, and contributors delivering and drop off goods at one central location. CRF or the receivers would pick up either weekly, or monthly. These needs change monthly, so please call to sign up before collecting.
Teddy Bear Project wraps up- begin to plan for February Personal Hygiene items Drive/March Clothing Drive
Hotel Donation Drive and Community Collections
Goal: Sheets, towels, personal hygiene items
Clothing Drive for children, ages K-12, new and slightly loved
Diaper and Blanket Drive for preemies, newborns and pull ups diapers for up to 2 year olds
Formula Drive for infants
June, July, August-planning dates for the back to School Drives

September –Backpack Drive- a back to school drive for back packs, and major school supplies

October- CRF and your organization teaming up with the USA Weekend newspaper for 13th Annual Make A Difference Day Project- a one day affair designed to impact the greatest number of children in our area-details to follow

November- planning for the Teddy Bear Project and Coat Drive for Kids

December-Teddy bear Project 4 through Nov. 16th and Santa's Corner gifts for kids
Outreach Service program
From Victim to Victor
www.cr-foundation.org