Welcome to the Child Rescue Foundation Website.
Art of My Heart 2014!

We're doing it again for our 9th year! Supporting students, enrolled in school, experiencing at-risk situations, nurture the artist inside by creating an heirloom! These heirlooms are then extended as a gift for the holidays to someone they love – simply priceless for many!
Please help the magic continue by a financial donation; ANY amount is appreciated!
Twelve dollars continues to provide a student with all art supplies, wrapping paper and ribbon.
*All donations are tax deductible & we continue to be volunteer only

Please make checks payable to Child Rescue Foundation with Art of My Heart in notation and mail to: Darla Harrah * 1226 S. Monaco Pkwy. #306 * Denver CO 80224
Or call Joanne Kappel @ Child Rescue Foundation * 303.628.0477 for manual, lovely, secure credit card processing (Pay Pal is still our friend)

Thank you for your consideration and commitment to
'Better living through giving'!
Santa's Coner has begun!!!
ADOPT A CHILD TODAY…THE PROCESS IS EASY…WE HAVE OVER 4000 NAMES IN THE DATABASE…EACH CHILD ASKS FOR A GIFT TOTALING NO MORE THAN $20..SINCE THIS PROJECT BEGAN, VISITATION AT THE HOLIDAYS FOR CHILDREN IN THE FOSTER/ABUSED AND NEGLECTED DEPARTMENT OF ddhs HAS RISEN FROM 7% TO 94%!! BE A PART OF THE MAGIC! CALL OR EMAIL TODAY..PROJECT WRAPS UP FOR DELIVERY DEC.16…
2014 Board of Directors Update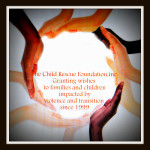 In an attempt to raise awareness concerning timely topics regadring our children, we will be addressing new topics each month pertaining to information our children can access for their well being, safety, and piece of mind.
December brings awareness to a different topic each month pertaining to our children', safety, their health and well being, and tips and tools in getting help in times of trouble. Go to The Newsletter Bar for the December 2014 highlight which will be addressing the issue of Walking our Children Through the Aftermath of Domestic Violence. There are great tools and tips for getting help for yourself or for a friend. It's never too late to get support. Check out the Yellow Ribbon Project.
….visit our newsletter for the full article….there is always help if you are the vicitm, employer, friend or clergy…..Reach out today and help a friend in need!!
Follow us on FaceBook at TheChildRescueFoundation
New Announcement!
Purchase a designer mint condition teddy bear for adoption. All donations tax deductible under IRS statutes. Purchase here!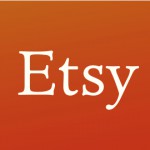 This site was designed to educate families affected by domestic violence about choices, tools and self-accountability for their own behavior. Our mission is to expand the awareness of domestic violence through education, outreach and referral services found throughout this site. Granting wishes to families and children impacted by violence since 1999.
Throughout the year we are always in need of physical and financial assistance for the more than 15,000 children we serve.
In 2005, we expanded our services to include children affected by transition and homelessness to provide for specific needs for their survival and for them to thrive in their community. If you wish to donate goods, please see our page on donations.
Know that your donations go directly to the children as no staff or board members are ever paid for their service.
Donations are greatly appreciated, please call 303-628-0477 for processing information.
Visa, Mastercard and Discover gladly taken.


Contact: Joanne Kappel, Executive Director
E-Mail: childrescue97984@aol.com
Please send all donations and mail inquiries to:
Child Rescue Foundation P.O. Box 102319 Denver, CO 80250