Welcome to the Child Rescue Foundation Website.
THE TEDDY BEAR PROJECT IS UNDER WAY!! SIGN UP TODAY AND DONATE A NEW AND SLIGHTLY LOVED PLUSH ANIMAL FOR A CHILD AT CRISIS!
Announcing our fall/Winter drive:
Holidays for Kids in Need/Santa's Corner is starting…please become a sponsor for a child in need at the holidays. Each child in this program may ask for 2 gifts, totaling $20.00, and the process is quick and easy..sign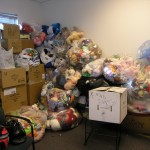 up starts today!
Follow us on FaceBook at TheChildRescueFoundation
New Announcement!
Purchase a designer mint condition teddy bear for adoption. All donations tax deductible under IRS statutes. Purchase here!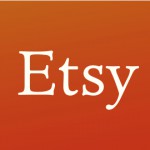 This site was designed to educate families affected by domestic violence about choices, tools and self-accountability for their own behavior. Our mission is to expand the awareness of domestic violence through education, outreach and referral services found throughout this site.
Throughout the year we are always in need of physical and financial assistance for the more than 15,000 children we serve.
In 2005, we expanded our services to include children affected by transition and homelessness to provide for specific needs for their survival and for them to thrive in their community. If you wish to donate goods, please see our page on donations.
Know that your donations go directly to the children as no staff or board members are ever paid for their service.
Donations are greatly appreciated, please call 303-628-0477 for processing information.
Visa, Mastercard and Discover gladly taken.


Contact: Joanne Kappel, Executive Director
E-Mail: childrescue97984@aol.com
Please send all donations and mail inquiries to:
Child Rescue Foundation P.O. Box 102319 Denver, CO 80250