Welcome to the Child Rescue Foundation Website.
2014 Board of Directors Update
FUNDRAISER:Art of My Heart is back for 2011! WOOHOO!!!
Art of My Heart was created back in 2014 to help at-risk youth, in the Denver Metro area, who are enrolled in school and struggle with such issues as violence, poverty, abuse, and much grief and loss. Despite these hurdles, each of these children sparkles with possibility.
These students do not have the same chance or resources to be able to give to others during the holidays. This need inspired the creation of Art of My Heart. Art of My Heart is a fully donation-funded, volunteer run project, designed to extend these students a chance to create a piece of art and in turn give it as a present to a loved one. This opportunity has helped foster self-esteem, a greater understanding of giving to others, and a sense of the true spirit of the holidays.
Please help a child give to another by a financial donation!
Your money will provide each student with all art supplies, wrapping paper and even a ribbon.*All donations are tax deductibleThank you for your consideration and commitment to 'better living through giving'!
In an event to raise awareness concerning timely topics regadring our children, we will be addressing new topics each month pertaining to information our children can access for their well being, safety, and piece of mind.
Aprilo 2014 will be Teen Dating Violence Awareness Month
Please go to our News page for the latest information, tools and tips for dealing with this alarming issue and our children.
Dating Abuse Statistics
Young adult dating violence is a big problem, affecting youth in every community across the nation. Learn the facts below.
Too Common
Nearly 1.5 million high school students nationwide experience physical abuse from a dating partner in a single year.
One in three adolescents in the U.S. is a victim of physical, sexual, emotional or verbal abuse from a dating partner, a figure that far exceeds rates of other types of youth violence.
One in 10 high school students has been purposefully hit, slapped or physically hurt by a boyfriend or girlfriend.
One quarter of high school girls have been victims of physical or sexual abuse.
Approximately 70% of college students say they have been sexually coerced.
Read our Monthly newsletter for the full story, incuding tools and tips for dealing with dating violence, getting help for you or a friend, and much more.

www.breakthecycle.org/
Volunteer today at CRF
Heart of Imagination Day…This year's Heart of Imagination Day in is Honor of Brittany Schwartzkopf….our tireless Board Member…
LOOKING FOR FACEPAINTERS:limited space
NO EXPERIENCE NEEDED!!!
NEWS ADVISORY- Child Rescue Foundation benefit (serving over 15,000 children annually) WHAT: HeArt Auction- The Heart through a Child's Eyes Live and OnLine Benefit and SideWalk Chalk Days for Kids July 7 2014 The art auction's purpose is to provide a creative avenue to enlighten the community and encourage all to see the world of a child through a child's eyes.One opening day celebration is scheduled (SideWalk Chalk Days): That day include a day of celebration with children's decorating the sidewalk with art about important themes in their lives. Free food, entertainment WHO: Children from around Denver
WHEN: July 7
Commitment:1 day    
Follow us on FaceBook at TheChildRescueFoundation
New Announcement!
Purchase a designer mint condition teddy bear for adoption. All donations tax deductible under IRS statutes. Purchase here!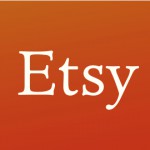 This site was designed to educate families affected by domestic violence about choices, tools and self-accountability for their own behavior. Our mission is to expand the awareness of domestic violence through education, outreach and referral services found throughout this site.
Throughout the year we are always in need of physical and financial assistance for the more than 15,000 children we serve.
In 2005, we expanded our services to include children affected by transition and homelessness to provide for specific needs for their survival and for them to thrive in their community. If you wish to donate goods, please see our page on donations.
Know that your donations go directly to the children as no staff or board members are ever paid for their service.
Donations are greatly appreciated, please call 303-628-0477 for processing information.
Visa, Mastercard and Discover gladly taken.


Contact: Joanne Kappel, Executive Director
E-Mail: childrescue97984@aol.com
Please send all donations and mail inquiries to:
Child Rescue Foundation P.O. Box 102319 Denver, CO 80250