Welcome to the Child Rescue Foundation Website.
Holiday Gift Giving Project is starting in October!!! go the drop down page for events and start your sign up to adopt a child today with 1 gift!! 695 children have already been adopted.
                             The Teddy Bear Project starts in September!!!
WHAT: The Teddy Bear Project ™ has begun! Since 1999 the community has been collecting, tagging and delivering plush animals (new and slightly loved), of any size, shape, race, color, gender or occupation. The Child Rescue Foundation, Inc. designed the Teddy Bear Project™ in the fall of 1999 as a way to reach children in crisis with a symbol of unconditional love. Mission: To provide outreach, referral and financial assistance to children and families impacted by violence (www.cr-foundation.org).OVER 126,000 ANIMALS HAVE BEEN COLLECTED, TAGGED AND DONATED TO KIDS IN NEED!

WHO: From the very young, to the not so very young, everyone can make a difference in the life of a child.
SIGN-UP: Please visit the web site at www.cr-foundation, follow the prompts for Teddy Bear Downloads and go to MHGS button.
DATES: September 1, annually begin collection…new and slightly loved only, any size, color, gender or profession
Step2 Collect
Step 3 Post collection- Tag! Have a tagging party with your troop. This is where the Kids Empowering Kids part of the program swings into full gear!!
Step 4 E mail us at childrescue97984@aol.com for delivery.
How Many Bears Should We Donate?Some troops gave several hundred bears. Some of the smaller and younger troops collected 5-25 animals per troop. Every effort counts!
Where Do the Bears Go?These animals went to children in hospitals, trauma centers, shelters, the Courts and Human Services,court and many more. This year, we will be adding over 900 homeless children and 200 children adopted by CRF working with the Drug Enforcement Agency.
What is the purpose of the hearts and the names on each one?The hearts are a universal symbol of unconditional love. Feedback from children comes in the form of cards made from hearts. The names are a personalized way for children to say to another child "We cared enough to make this special." Kids Empowering Kids.
Can my troop deliver? Do they see the children in person?Children in family crisis often are embarrassed about their situation, so often prefer not to see those who donate. Delivering to organizations with your troop provides a smile from the receiver to the children, so your troop is acknowledged in person for their kindness.
 Today, if you are shopping away on Amazon, please remember that Child Rescue Foundation is a supporting non profit of Amazon Smile, and with just a click, we receive a percentage of sales!       http://smile.amazon.com/ch/46-1475789      It's that easy!OR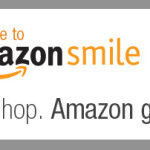 A GoFundMe account has been established..raising $3500 for the Pencil Box Project for Kids in need…visit       TheChildRescueFoundation/FaceBook site for more info or click on the link below to donate..We need your help! This is a fully volunteer organization..no one on staff receives a paycheck!!
http://www.gofundme.com/ju3qwc
With the help of our new Social Media Interns, we received almost 300 likes on our facebook page…visit us today and send us a like!!
Follow us on FaceBook at Child Rescue Foundation
Instagram ChildRescueFoundation
   2016 Board of Directors Update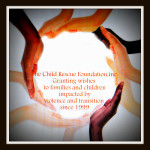 CRF has been addressing the new Sticks and Stones Project..an anti bullying campaign in honor of the 7 children we lost last year to bullying and suicide.Go to The Newsletter Bar for the months of January- September 2016, review that month's issue of Bullying, as this issue has come to front of the media with several suicides directly related to bullying of our students. Tips, stories, awareness raising tools and help will be offered in this series coming up. Take a moment, learn and get involved. Bullying is NOT OK…
Sticks and Stones Anti Bullying Campaign 2016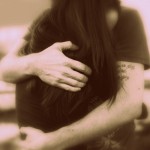 Check out the Yellow Ribbon Project….visit our newsletter for the full article or use the link above….there is always help if you are the victim, employer, friend or clergy…..Reach out today and help a friend in need and be informed!!

                                                 New Announcement!
Purchase a designer mint condition teddy bear for adoption. All donations tax deductible under IRS statutes. Purchase here!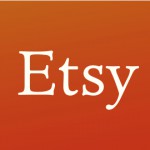 This site was designed to educate families affected by domestic violence about choices, tools and self-accountability for their own behavior. Our mission is to expand the awareness of domestic violence through education, outreach and referral services found throughout this site. Granting wishes to families and children impacted by violence since 1999.
Throughout the year we are always in need of physical and financial assistance for the more than 15,000 children we serve.
In 2005, we expanded our services to include children affected by transition and homelessness to provide for specific needs for their survival and for them to thrive in their community. If you wish to donate goods, please see our page on donations.
Know that your donations go directly to the children as no staff or board members are ever paid for their service.
Donations are greatly appreciated, please call 303-628-0477 for processing information.
Visa, Mastercard and Discover gladly taken.


Contact: Joanne Kappel, Executive Director
E-Mail: childrescue97984@aol.com
Please send all donations and mail inquiries to:
Child Rescue Foundation P.O. Box 102319 Denver, CO 80250