Welcome to the Child Rescue Foundation Website.
Highlights from 2015!!!!
Teddy Bear Project: 2015..12,241 …………Girl Scout collected:12,041/# of girl signed up:909 /# of troop leaders:173
Clearinghouse donations: 3776 families and children/Outreach:787 families
Financial Assistance: 112
Lectures/Speaking Engagements: 465/ total number of children: 10,780
Logging over 300,000 hours/Volunteer hours: Over 100,000 logged 2010
The Art of My Heart Project is a wonderful holiday painting program of ceramics by local area children. Serving almost a 100 school children per year. A Banner year with donations and number of children served
Heart Auction- this event was a new one day event with face painting, featured child artist, music and art area. Signs Now donated all new signage for us, and our wonderful magician helped us out this year with a break in services. The area itself was new and fantastic, and with all new banners, this was easier to set up and tear down than ever before. We had 11 facepainters, painted amazing faces
Pencil Box Project Update for 2015 $36,688 total donations!Every year, over 1200 homeless children in Denver struggle to meet the basic needs of getting back to school-this year every child had their school supplies for free!
Santas Corner 2015-with a little magic from an angel, collected and delivered 600 gifts for children in need through 3 primary agencies and the assistance of amazing corporations!
Thank you all and Happy New Year!!!
Take a moment and share these 2 apps with parents, students and teachers..we lost two 11 years last week in suicides..because of bullying…
1. Knowbullying sponsored by the US Department of Health and Human Services features conversation starters and warning signs for parents 2. Stopit app allows students to report cyber bullying anonymously to school officials or to other adults straight from a smartphone.
Let's make it easy for our kids to stay safe!!
Today, if you are shopping away on Amazon, please remember that Child Rescue Foundation is a supporting non profit of Amazon Smile, and with just a click, we receive a percentage of sales!
It's that easy!OR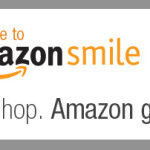 A GoFundMe account has been established..raising $3500 for the Pencil Box Project for Kids in need…visit          TheChildRescueFoundation/FaceBook site for more info or click on the link below to donate..We need your help! This is a fully volunteer organization..no one on staff receives a paycheck!!
http://www.gofundme.com/ju3qwc
With the help of our new Social Media Interns, we received almost 300 likes on our facebook page…visit us today and send us a like!!
Follow
us on FaceBook at Child Rescue Foundation
Instagram ChildRescueFoundation
Twitter
Thank you for making such a huge difference the lives of children who want to succeed!
2015 Board of Directors Update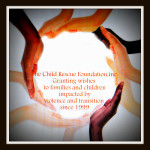 In an attempt to raise awareness concerning timely topics regarding our children, we will be addressing new topics each month pertaining to information our children/parents/caregivers can access for their well being, safety, and piece of mind.  Go to The Newsletter Bar for the next 6 months, we are highlighting the issue of Bullying, as this issue has come to front of the media with several suicides directly related to bullying of our students. Tips, stories, awareness raising tools and help will be offered in this series coming up. Take a moment, learn and get involved. Bullying is NOT OK…
 Check out the Yellow Ribbon Project….visit our newsletter for the full article or use the link above….there is always help if you are the victim, employer, friend or clergy…..Reach out today and help a friend in need and be informed!!

                                                 New Announcement!
Purchase a designer mint condition teddy bear for adoption. All donations tax deductible under IRS statutes. Purchase here!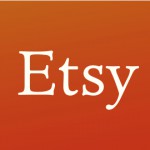 This site was designed to educate families affected by domestic violence about choices, tools and self-accountability for their own behavior. Our mission is to expand the awareness of domestic violence through education, outreach and referral services found throughout this site. Granting wishes to families and children impacted by violence since 1999.
Throughout the year we are always in need of physical and financial assistance for the more than 15,000 children we serve.
In 2005, we expanded our services to include children affected by transition and homelessness to provide for specific needs for their survival and for them to thrive in their community. If you wish to donate goods, please see our page on donations.
Know that your donations go directly to the children as no staff or board members are ever paid for their service.
Donations are greatly appreciated, please call 303-628-0477 for processing information.
Visa, Mastercard and Discover gladly taken.


Contact: Joanne Kappel, Executive Director
E-Mail: childrescue97984@aol.com
Please send all donations and mail inquiries to:
Child Rescue Foundation P.O. Box 102319 Denver, CO 80250