Welcome to the Child Rescue Foundation Website.
Our New Mobile APP is up: Visit us at:
http:/www.1tap.mobi/crf
THE PENCIL BOX PROJECT IS WRAPPING UP!Our newsletter with highlights is under CALENDAR/EVENTS/PENCIL BOX PROJECT…. THANK ALL OUR AMAZING DONORS FOR 2014!! THIS IS OUR BEST YEAR YET!
Items raised: 235 packs of crayons/440 pencils/88 erasers/compasses & protractors/ /235 composition books/ glue and glue sticks/220 folders/88 pencil pocket protectors/45 pencil boxes/Kleenex and baggies/89scissors/65 packages of dry erase markers/65 rulers/ 88 tab dividers/164 notebooks + and over 35 graphing calculators/and more!!!!
Total Value approx:$30,385!!!
Over 800students were helped by your donations!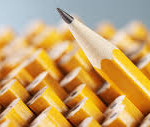 Sept 1st…starting the 14th Annual Teddy Bear Project!!!
Please go to Calendar/Events and pull down the page for the Teddy Bear Project. Find the appropriate forms and open in Adobe. Thank you for helping kids in need for next three months!
2014 Board of Directors Update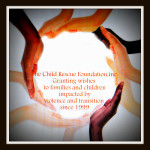 In an attempt to raise awareness concerning timely topics regadring our children, we will be addressing new topics each month pertaining to information our children can access for their well being, safety, and piece of mind.
September brings awareneess to The Generational Perpetuation of Violence or Why does the batterer batter and the victim stay?…visit our newsletter for the full article….there is always help if you are the vicitm, employer, friend or clergy…..Reach out today and help a friend in need!!
Follow us on FaceBook at TheChildRescueFoundation
New Announcement!
Purchase a designer mint condition teddy bear for adoption. All donations tax deductible under IRS statutes. Purchase here!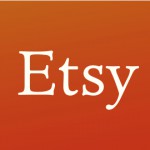 This site was designed to educate families affected by domestic violence about choices, tools and self-accountability for their own behavior. Our mission is to expand the awareness of domestic violence through education, outreach and referral services found throughout this site. Granting wishes to families and children impacted by violence since 1999.
Throughout the year we are always in need of physical and financial assistance for the more than 15,000 children we serve.
In 2005, we expanded our services to include children affected by transition and homelessness to provide for specific needs for their survival and for them to thrive in their community. If you wish to donate goods, please see our page on donations.
Know that your donations go directly to the children as no staff or board members are ever paid for their service.
Donations are greatly appreciated, please call 303-628-0477 for processing information.
Visa, Mastercard and Discover gladly taken.


Contact: Joanne Kappel, Executive Director
E-Mail: childrescue97984@aol.com
Please send all donations and mail inquiries to:
Child Rescue Foundation P.O. Box 102319 Denver, CO 80250